Everyone knows how painstaking getting a job is. Do you think it is so easy to get a job at an Airport even without proper qualifications?
In this post, we will review the Airports Authority of India Job Scam also known as Airport Ground Staff Jobs and understand whether it's real or fake.
Airport Ground Staff Jobs
AAI refers to the Airports Authority of India which is a statutory body that manages 137 airports in India.
It was founded on April 1, 1995, and is headquartered in New Delhi. AAI is mainly responsible for creating, upgrading, maintaining, and managing civil aviation infrastructure in India.
Mr Jyotiraditya Scindia is currently serving as the Union Minister of Civil Aviation, Government of India.
Read: Phygicart.com Review
Airports Authority of India Job Scam
After thoroughly researching the Airport Staff Jobs posted on several social media platforms like Facebook, WhatsApp, YouTube and Instagram. We found various crucial facts.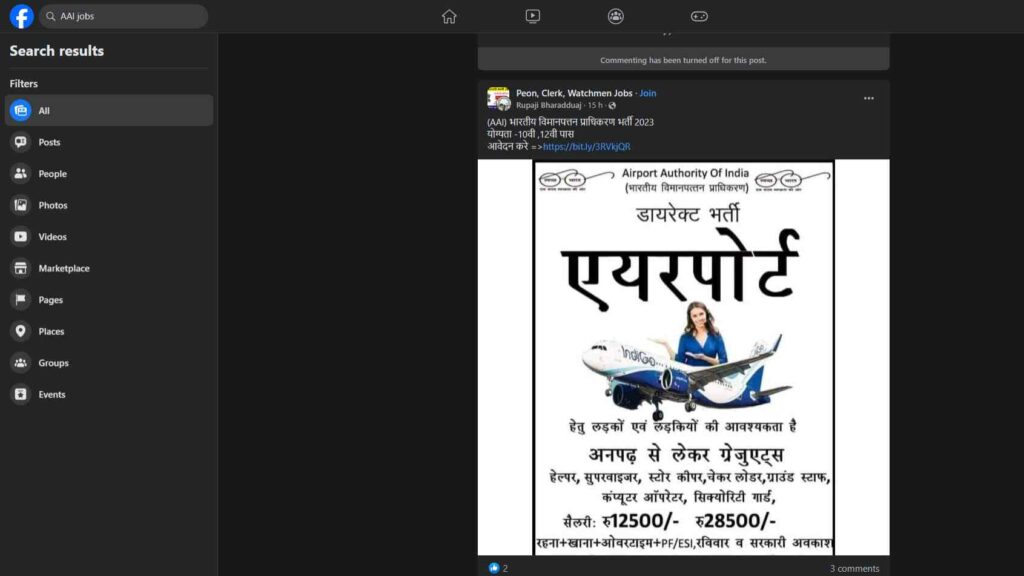 Scammers post job requirements on various socials and attractive descriptions include direct recruitment, need male and female, educated to uneducated, helper, supervisor, storekeeper, checker loader, ground staff, computer operator security guard, salary will be between 12 to 25k, and all government facilities.
Scammers attract you by promising 100% guaranteed jobs in AAI, if you pay Rs. 2150 to book your sit.
Later, we visited the Airport Authority Of India's official website Aai.aero to learn about the ground staff jobs.
We found that the AAI itself denies and spreads awareness that "BE AWARE OF FRAUD RECURITMENTS" and states it is fake and fraudulent.
AAI reveals that they never call regarding jobs. Visit the recruitment section of Aai.aero for job notifications and don't believe in any such scam calls.
As per the AAI's official website, everyone has to fill out the form, download the admit card, and appear in the exam to get any job.
So please don't get lured by these fake claims and report such social media posts.
Read: Natraj Pencil Packing Work From Home Scam