In the vast world of online rewards and cashback platforms, MyPoints.com stands out as a pioneer, having been in operation since 1996.
But does its long history guarantee its legitimacy and reliability in the modern age of the internet, or is it a time-tested scam that has managed to endure?
In this review, we'll explore MyPoints.com to help you make an informed decision about whether to engage with this platform.
What is Mypoints.com?
MyPoints.com is a rewards and cashback platform that allows users to earn points for various online activities.
These activities include shopping, taking surveys, playing games, watching videos, and more. Users can then redeem these points for gift cards, cash, travel miles, or other rewards.
It uses a system of points to reward its users. It has several partners for whom it provides gift cards and coupons.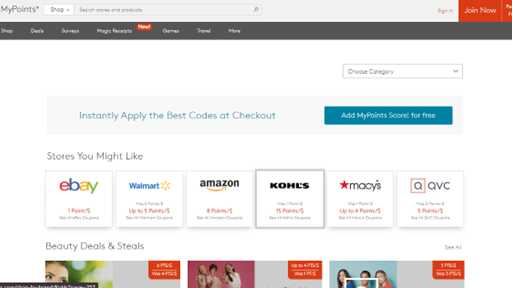 The platform has been around since 1996, which is a testament to its longevity in the online rewards space. Prodege, LLC is the owner of Mypoints.com.
According to SimilarWeb, it has 10.4 million monthly visitors.
Read: Sarelet.com Review
Website Profile
| | |
| --- | --- |
| Website | Mypoints.com |
| Name | My Points |
| Product/Services | Gift Cards, Cashback, Discounts, and other offers. |
| Domain Registration Date | 27 June, 1996 |
| Address | Prodege, LLC c/o Prodege UK Limited 1 Poultry, London EC2R 8EJ United Kingdom Or Prodege, LLC 8605 Santa Monica Blvd., PMB 36227 West Hollywood, California, 90069-4109, USA |
| Contact | 90069-4109 |
Read: Azure Gold App Review
Mypoints.com Review
MyPoints.com is generally considered a legitimate platform for earning rewards and cashback. Its extensive history, diverse reward options, and widespread recognition in the online rewards community support its legitimacy.
However, it's important to manage your expectations. While MyPoints.com can be a fun way to earn rewards for activities you might already do online, it's not a get-rich-quick scheme. If you're seeking substantial income, you may need to explore other avenues.
Here are pros and cons flags about this platform:
Pros
MyPoints.com has been operational for over two decades.
MyPoints.com offers Diverse Earning Opportunities, from shopping and surveys to games and videos.
It gives a variety of rewards from gift cards, and coupons to discounts and cashback.
It has lots and lots of positive reviews all over the internet.
Cons
Points-to-cash conversion doesn't always give you the actual cash value of your efforts.
The earning potential with MyPoints.com is limited.
You'll need to invest a considerable amount of time.
MyPoints.com collects user data for targeted advertising.
Read: TLC Coin Review
FAQS
Who is the owner of Mypoints.com?
Prodege, LLC is the owner of Mypoints.com.
When was Mypoints.com founded?
Mypoints.com was founded in 1996.
Where is the headquarters of Mypoints.com?
The headquarters of Mypoints.com is in California.
Is Mypoints.com legal in India?
Mypoints.com does not operate in many regions of India. However, it is legal.
Is it safe to connect with Mypoints.com?
Yes, it is safe to connect and use Mypoints.com, as it causes no harm.  
Read: Alpha Mine Network Review