DYNAMIC BENEFICIAL ACCORD MARKETING PRIVATE LIMITED also known as DBA Company is an Indian Direct Selling MLM Company. People often call it DBA Ifazone, because in DBA direct seller also have to sell products of Ifazone company.
DBA company have vast number of Fraud & Scam allegation. Only on YouTube several people are posting video and directly claiming DBA Company as a SCAM. And most of them blaming Network Marketing as well.
On ConsumerComplaints.in & ConsumerForums.in sites allegation against DBA we can also see.
So, as a MLM Analyst we will discuss 'what is actual reason behind all these allegation & did DBA Company is really fraud?'. let's get started.
Disclaimer: We are not claiming any legal company as fraud. Our aim is only to bring awareness & educate our visitor Direct Selling.
DBA Company Profile
| | |
| --- | --- |
| Entity Name | DYNAMIC BENEFICIAL ACCORD MARKETING PRIVATE LIMITED |
| Year Started | Sept, 2011 |
| Director | Beena Devi Bist, Roshan Singh Bist |
| CIN | U51909PB2011PTC035491 |
| Company Class | Private Limited |
| Head Office | Mohali, Punjab |
| Website | ds.asort.com |
| E-Mail | [email protected] |
Is DBA Company legal ?
DBA Company is 100% legal & registered under Indian Government guidelines.
DBA Company have permit to run MLM / Network Marketing Business in India. You can check list of legal Direct Selling Company in India which is released on Consumerhelpline.gov.in website.
DBA Company Documents are legal & you can check more information about DBA in company profile block.
Now, Question arise If DBA Company is Legal, then why many people call it SCAM ?
DBA Company & Fraud Reality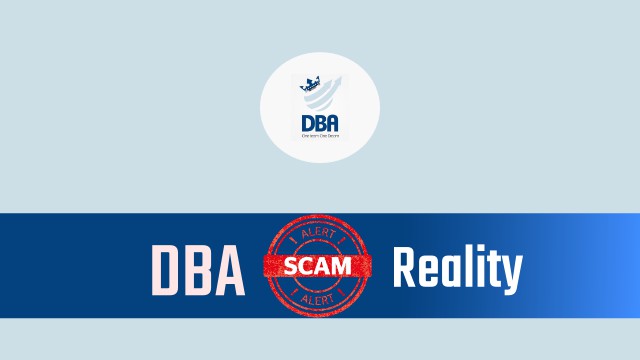 Company's legal documents don't prove that, in future company will not do any Scam. PACL, Future Maker all giant scam companies once was legally working.
Here I am not claiming DBA as a fraud company, but today many people faced economical & social problems due to DBA & it's Direct Seller/Distributor. Few of direct seller are primarily responsible for it.
To understand how DBA's Direct Seller are responsible for it, we will go through DBA Actual Networking Plan.
DBA MLM Business Plan
DBA have partnership with products based company like IFAZONE .
So,any one can join MLM Company like DBA & in MLM you don't require any qualification.
Let assume person name Ram join DBA & after joining he have to buy a DBA product package. Package price start around 8,000 Rs. & according to your purchase amount you get fixed rank in DBA.
For 8,000 Rs purchase Ram will get 20 rank. On higher purchase person will get higher next rank. (We will not go more deep to plan).
Now Ram have to sell these DBA's product package to other & recruit new people to do same work. On Ram suggestion, Shyam also join DBA & start selling product package. Shyam is in downline of Ram.
So on each selling & new recruit done by Shyam, Ram will also get some commision.
This process work continuously & person with more people in downline earn more money.
How fraud happen in DBA
To earn more money in DBA, direct seller have to recruit more people. And here fraud start.
Number of DBA's Direct Seller use wrong practice to recruit more people.
They recruit new people in DBA, by saying that "you are hire for a job & that much will be your salary". While, in MLM you can never expect fixed salary from any company.
The DBA direct seller play's mind game and ask person about their qualification. And according to degree person have, they offer fake job designation with fix salary which never exist.
At Consumer forum many people have shared their experience with DBA. Where people have to pay money for training session as well which is against Indian Direct Selling Guidelines.
Moving ahead, according to Direct Selling Guidelines every MLM company have cooling-off period in which person can return products & get refund. But, most of DBA direct seller doesn't reveal anything about refund process.
These are few points, which shows DBA Company as a fraud.But actually the direct seller who using wrong method of recruitment are responsible for the fraud.
How to prevent from DBA in fraud
As far we know, the reason behind calling DBA as scam is their fraud direct seller. Not only in DBA, but today most of MLM company have these type of direct seller. So, question arise, How to prevent from them?
So, first of all don't invest your money & don't join their downline.
Secondly, complain against them to their MLM Company. In case of DBA, if a direct seller using wrong method of recruitment. Try to contact DBA Customer Support. As following Indian direct selling guideline company have to take action against them.
Third, If company not redressal your complain within 45 days, you can fill FIR against Direct Seller. Police FIR will be filled under Consumer Protection Act 1986.
Lastly, Everyone who directly & indirectly linked to MLM must read Indian Direct Selling Guidelines. These guidelines promote safe direct selling / MLM Business in India.
Conclusion
So, reason behind people calling DBA as a scam company is their own direct seller who use wrong method of recruitment.
As a MLM Company DBA have products & all required certificate which is important thing. If you know MLM, MLM Guidelines & DBA is a MLM company then never a fraud direct seller can harm you.
Hope our post on DBA Company Scam reality is useful for you. If you have any query or question, you can comment below.